Celebrate Independence Day with American craft beer
Audio Description
Login here to listen to the audio description
As America gears up to celebrate its Independence Day on the 4 July, the Brewers Association's American Craft Beer ambassador for Europe, Lotte Peplow, has exclusively shared her favourite US brews.
Lotte is a certified cicerone, beer sommelier, judge, writer, homebrewer and food pairer. She is one of eight authors, influencers and experts who have used their expertise to compile World's Greatest Beers, featuring 250 of the best brews from around the world.
World's Greatest Beers, due to be published on 1 August, is a collection of brews from across the globe that aim to excite, interest, and intrigue.
Writing in the book, Lotte says: "There has never been a better time to be a beer drinker and we are spoilt by the plethora of amazing beers currently available."
A selection from her recommendations, many of which can be bought in the UK, include:
Athletic Brewing Co's Free Wave (0.5 per cent) – "If I hadn't read the 'non-alcoholic' description on the can I would be 100 per cent convinced that the award-winning Free Wave IPA was a tropical, hop-forward American IPA with an ABV of around 5-6 per cent."
Cigar City Brewing's Jai Alai (7.5 per cent) – "Full-bodied with a mouth-wateringly juicy mouthfeel awash with piney, resin notes, Jai Alai is bold but approachable, and with an ABV of 7.5 per cent and 65 IBUs, will reward any hop lover with its intense flavour and powerful aroma."
Firestone Walker's Double Barrel Parabola (15.5 per cent) – "Pouring an ominous pitch black, Double Barrel Parabola has lashings of dried fruit, prune, chocolate and vanilla aromatics with incredible complexity of flavour and an oh, so luscious, smooth, rich mouthfeel. It drinks like liquid silk with a boozy warmth that lasts long into the finish, and perfectly exemplifies the extreme impact barrels can make on the character and flavour of a beer."
Fremont's Rusty Nail (12.3 per cent) – "For a big, booming aroma and powerful, punchy flavours look no further than Fremont's Rusty Nail bourbon barrel aged imperial stout with licorice and cinnamon bark. This is a beer to warm the cockles of your heart and share with your best friends and favourite family members."
Rogue Ale's Dead Guy Ale (6.8 per cent) – "Crack open a can and you'll be rewarded with a blast of sweet caramel, nutty, bread crust aroma that's perfectly balanced by a spicy, floral hop character from Perle and Sterling hops." 
Oskar Blues Dale's Pale Ale (6.5 per cent) – "Take a sip and you'll be rewarded with an up-front hoppy bitterness, full body and a smooth mouthfeel. The interplay between malt and hops gives perfect balance and lip-smacking crispness to this well-crafted beer which leaves with a long, dry finish."
Sierra Nevada Pale Ale (5.6 per cent) – "The marriage of citrusy Cascade hops and subtle caramelised malt in a very well-balanced, eminently drinkable beer has almost universal appeal and has proven to be a winning combination throughout the years."
For the chance to sample rare American cask beer, beer lovers should also pencil the Great British Beer Festival into their diaries (2-6 August, Olympia London). This year's event will feature the biggest show of American cask beer thanks to a swap set up with the New England Real Ale Exchange (NEREX).
To pre-order the title from the CAMRA shop for just £15.99 visit: https://shop1.camra.org.uk/product/worlds-greatest-beers/  
---
Whats' Brewing Archive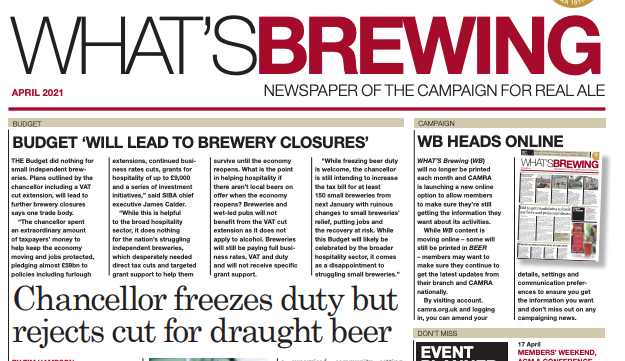 view archive
What's On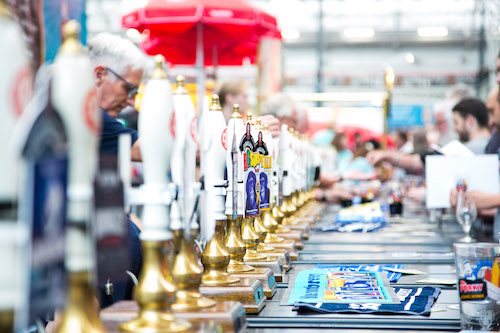 view events