Three of Claire Bullen's World's Greatest Beers
Audio Description
Login here to listen to the audio description
Good Beer Hunting's Claire Bullen has given a sneak preview of three of her choices in the World's Greatest Beers, which is due to be published at the beginning of August.
She is one of eight authors who have selected a total of 250 beers for the book and all are available in the UK.
Three of her 31 choices are:
Augustiner's Lagerbier Hell (5.2 per cent) – How do you make one of the world's best lagers? In the case of Augustiner, the combination of centuries of tradition, access to prime Bavarian ingredients, a long secondary fermentation, and the refusal to mess with a good thing (or the strictures of the Reinheitsgebot) have all played their part in making its Lagerbier Hell an icon of German brewing.
Kernel Bière de Saison (4.4-5.4 per cent) – What unites (most of) the Kernel's Bières de Saison is the brewery's house mixed culture. Otherwise, past editions have featured differing single hop varieties, and many have also included fruits sourced from various local farms, from quinces to Bergeron apricots, damsons to crab apples.
St. Bernardus' Abt 12 (10.5 per cent) – In truth, it's a masterpiece, an emblematic example of the Quadrupel style, and an ideal winter warmer. There's the Belgian yeast, its character like soft banana bread spiced with clove; there are the notes of raisin and date, cinnamon and brown sugar, and liquorice warmth; there is its tongue-coating mouthfeel.
Bullen said: "These choices reflect a wide breadth of styles (with, perhaps, a noticeable emphasis on lager). They are also deeply personal and speak to cherished memories: visits to subterranean lager cellars in the Czech Republic, or halcyon days spent in pubs in Lewes, Manchester, and London. This is by no means a conclusive or objective list of the best beers out there, but it is mine, and I hope it speaks to you, too."
Claire Bullen is the editor-in-chief of Good Beer Hunting, a James Beard Award-winning international beer publication. She is also a beer judge and a freelance drinks writer whose work has appeared in publications such as Imbibe, Pellicle, Glug, and SIBA's Independent Brewer Magazine; and the author of The Beer Lover's Table: Seasonal Recipes and Modern Beer Pairings, an award-winning cook book.
To find out more and pre-order the title at £15.99 visit: https://shop1.camra.org.uk/product/worlds-greatest-beers/  
---
Whats' Brewing Archive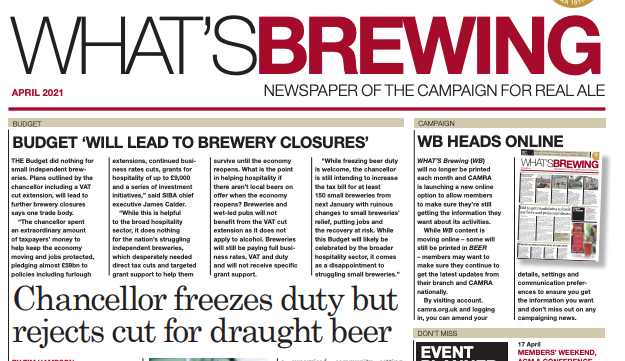 view archive
What's On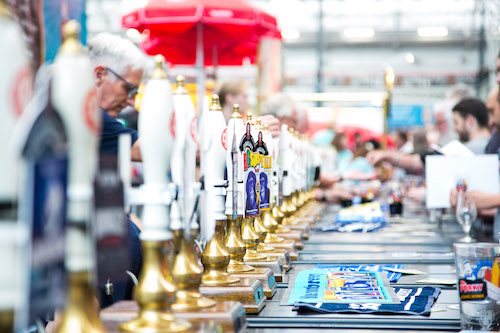 view events