Homebrew competition debuts at our top fest
Audio Description
Login here to listen to the audio description
CAMRA's flagship beer festival will host a new competition this year to find the best home brewed beer in the UK.
In recognition that some of the best beers of the future are found among today's home brewers, the competition will be judged and the winner revealed at the Great British Beer Festival (GBBF) trade day (2 August).
The winner will have a unique opportunity to commercially produce and sell their winning brew. The head brewer at Brewhouse & Kitchen in Worthing will work with the winner to adapt the recipe for a 500L brew kit and invite them to the site to make the winning beer, which will be sold across nearby CAMRA festivals.
Brewhouse & Kitchen's Gail Bunn said: "We're extremely proud to be involved in this exciting competition as developing home brewers into award-winning commercial brewers is at the heart of what we do."
Second place will receive a year of beer through Beer52 and third place will win four VIP tickets to GBBF 2023.
Beer52's Ruaraidh Macpherson said: "We are thrilled to be supporting the inaugural home brew competition at this year's Great British Beer Festival. With many talented home brewers in our community, we are well aware of the dedication and innovation required to make a successful home brew. We hope our lucrative year of free beer prize will encourage as many home brewers as possible to enter and showcase their skills and beers to the expert judging panel. Perhaps they'll even feature in a future Beer52 case."
The competition covers 12 beer styles, from milds and IPAs to barley wines and porters. There is also a special category to give home brewers the chance to try their hand at Thank Brew – a 3.5 per cent pale ale brewed to celebrate the Platinum Jubilee and raise money for charitable causes.
The Thank Brew winner will get the chance to travel to Southwold, Suffolk for a brew day at Adnams.
Adnams head brewer Fergus Fitzgerald said: "It was a huge privilege to work with the Good Beer Co to develop the Thank Brew recipe to mark the Platinum Jubilee last month. Thank Brew was always intended to be an easy style to replicate and adapt, and we were delighted to have so many breweries involved to raise much-needed funds for our partner charities. I can't wait to see what version of Thank Brew the nation's home brewers will come up with and look forward to raising a glass to celebrate at this year's Great British Beer Festival!"
Home brewers have until 15 July to enter the preliminary stage of judging before the finals at the festival.
GBBF festival organiser Catherine Tonry said: "We're incredibly excited to be launching CAMRA's first home brew competition at this year's festival. We all know that some of the very best beers in this country began from humble origins, and it's very likely that the best beers of tomorrow may be found among today's home brewers."
GBBF trade day is usually when the Champion Beer of Britain results are revealed, but due to the impact of Covid-19 on regional heats throughout 2021, the finals will return to the festival in 2023. Catherine said: "While it is a shame that we won't be able to run the Champion Beer of Britain competition in 2022 due to circumstances out of our control I am pleased we've been able to create an opportunity out of the situation. We now have the flexibility to launch a new competition recognising the brewers of tomorrow, and I hope the success of it will allow us to return to full strength in 2023 with both competitions showcasing the very best of British beer."
Competition entry is just £10, and more information is available here: https://gbbf.org.uk/homebrew-competition/
To find out more and purchase tickets to the Great British Beer Festival, visit: https://gbbf.org.uk/
Trade and press passes are now available at https://gbbf.org.uk/tickets/press/
To learn more about Thank Brew visit https://www.thegoodbeerco.co.uk/thankbrew
---
Whats' Brewing Archive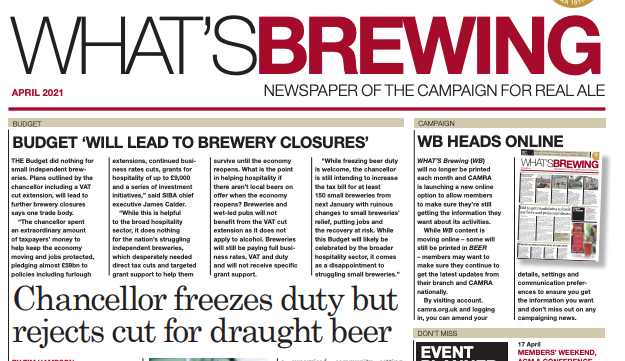 view archive
What's On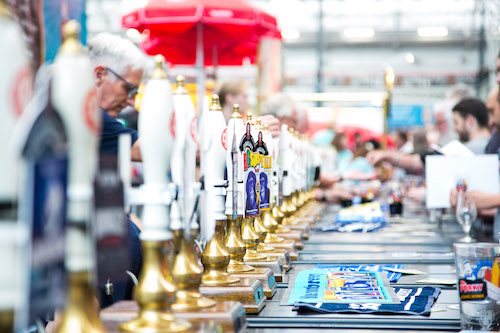 view events